Six Famous People who died of Steroid Overuse!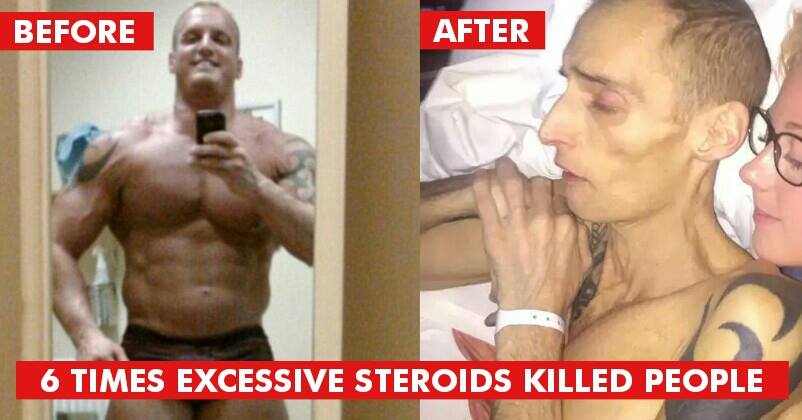 We all have the fitness freak friends, those who can't get enough of their gym sessions and diet. While there is nothing bad about "Being Fit" or trying to be, an excess of everything is bad.In the race of getting a perfect muscular figure, people start using artificial proteins or steroids. It gets worse when they overuse steroids to reach the required stage quickly.

The overuse of steroids doesn't provide any benefit to their body, but instead make it weak. The body starts relying on those artificial proteins and looks like a giant but hollow structure. This body doesn't remain of much use, but involves high maintenance costs.

https://bestipsdaily.com/steroids-before-and-after/

But that's not the end. Overuse of steroids or use without the right guidance has resulted in many deaths and severe physical losses of many people. Here are 6 people who died or had big problems due to improper use of steroids. Have a look-

Six Famous People who died of Steroid Overuse!
1. Mahesh Khokarale
Mahesh was an instructor in one of the Worli, Mumbai's gym and breathed his last back in 2009. He was not a user of steroid but an associate revealed that he may have used for a competition.
Even a trainer who was fit enough and not a regular user of steroid couldn't fight back when Malaria hit him. As per the doctors, he had already affected his liver and went into coma after he was diagnosed of Malaria.
Mahesh was planning to get married in 2010 but passed away before it.
2. Muhammad Ahmed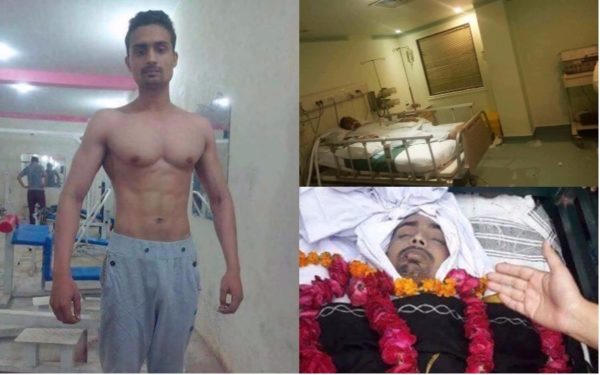 A young boy, Muhammad Ahmed died of kidney and liver failure which was a result of steroid abuse and wrong nutrition. His death sent a shock among all the fitness lovers.
3. Kiran
Bangalore based Kiran died in March 2017 due to the use of anabolic steroids. Doctors refused to treat him because of the kind of steroids he used. His trainer was also booked by the police who inspired him for the use of such steroids and also injections to get the desired body in 6 months.
The instructor had reportedly taken Rs 25000 for the 6-month pack from him to give the results.
4. Rajesh Kumar Gautam
Delhi based Rajesh Kumar Gautam lost his hips due to the use of same anabolic steroids. The young boy had to undergo hip replacement surgery later.
Talking about the case, doctor Sudhir Kapoor told India Today-
"These protein supplements need to be taken with utmost care and that too only after consulting an experienced medical professional. Before launching into a heavy protein diet, a person has to undergo blood and urine tests to ensure if he or she is absorbing it or not."
He cautioned:
"Those who blindly consume diet supplements to improve overall fitness should learn a lesson from this. There are gyms mushrooming all over Delhi, and diet supplements are freely available at pharmacies. These supplements should be sold only on the prescription of a registered medical practitioner."
5. Ali (Pakistan)
26-year-old, Ali who was the son of Pakistan's prominent politician, Siddiqul Farooq died at his house.
Quoting the doctors, Farooq said his son might have died due to a cardiac arrest three to four hours before he was found unconscious.
He said, Ali was taking steroids as he was into body-building that might have been a cause of death.
Just a few months before this case, Pakistan lost four of its elite bodybuilders due to consumption of illegal steroids.
6. Dean Wharmby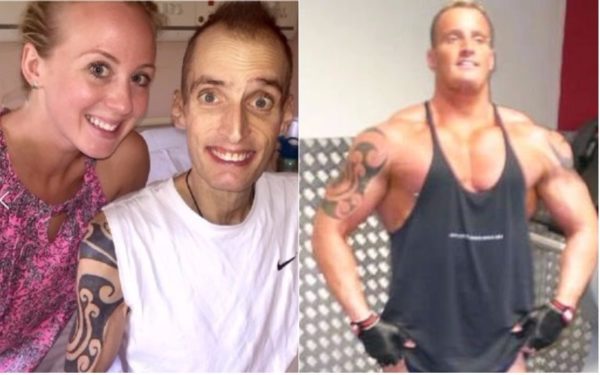 39-year-old Dean Wharmby was a complete fitness freak, but he went on to hurt his health by using anabolic steroids.
Dean Wharmby who was obsessed with gaining size of a perfect bodybuilder's physique survived on a 10,000 calorie diet of burgers, pizza, bacon and sandwiches. Apart from his 10,000 calorie diet, he used to have 7 to 8 energy drink cans everyday to support his physique.
Later on, he developed Liver cancer and died. His medical examiner said that the use of anabolic steroids was the direct cause of his death.
The medical examiner Lisa Hashmi in a statement said, "This should come as a clear message to all the people in the fitness industry, who risk their lives by using excessive steroids for the sake of developing heavy physique."
What do you think of it?