Best free fitness Apps in 2022 are meant to Boost Your Fitness According to Trainers and Reviews
These free, top-rated programs make it easier than ever to exercise at alone at home or at ease
Good fitness apps will motivate you either by prompting you to get in more activity (like a great step counter) or by offering fun, inventive at-the-gym or at-home workouts that are doable for beginners but never get boring.
Whether you're new to fitness and are looking for something to help get you started, or are someone who just needs a little more accountability, these Top 10 Fitness apps will help you meet all of your health and fitness goals this year.
1.FitOn
Free, with in-app purchases
When you want a library of on-demand workouts, this is the app you need. All workouts are completely free to access, and you'll find workouts from celebrity trainers — and you can sweat with celebs themselves, like actress Gabrielle Union. Customized workout plans can help you reach your goal — and watching a live leaderboard might just help light a fire under you to really push.
2.Strava: Run, Ride, Swim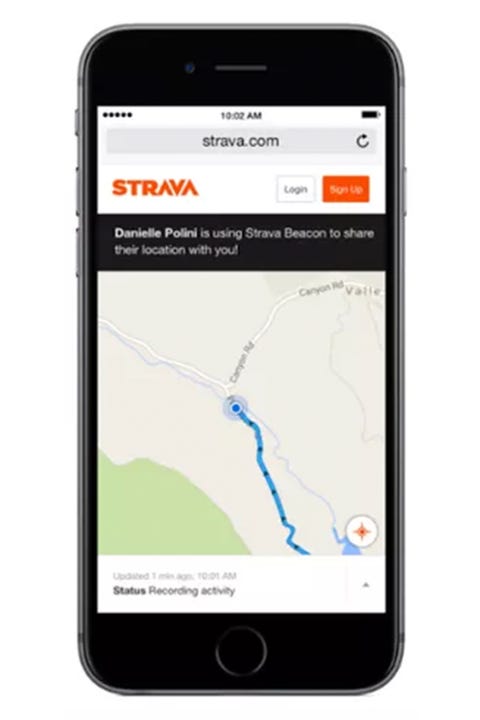 Free, with in-app purchases
Not only can you track your activity (running, biking, swimming) in terms of duration, pace, and distance, and analyze your progress, but this app also connects you to a community of fit-minded folks.
Gain motivation by virtually participating with or competing against friends, check out what other people are doing, and discover routes you never knew existed.
3.MyFitnessPal Workout App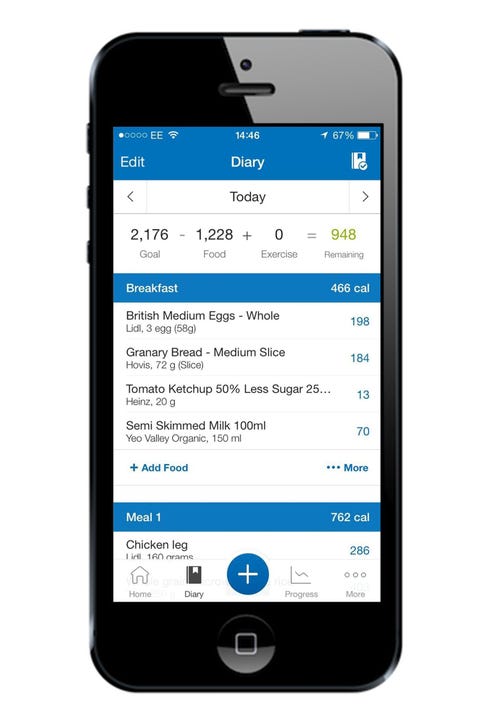 Another app that pairs workouts with a nutrition plan
This free app tracks your personal diet and exercise to determine the best calorie intake based on your body type and workouts
It's very straight forward and user-friendly.
It even gives you the ability to scan food barcodes or enter them manually to get accurate calorie and nutrient counts.
That phrase 'you can't outrun a poor diet' is true, and I think MyFitnessPal is great at helping people become more aware of their eating habits.
It may not be the most accurate at times, but just by having people become more conscious of the foods and drinks they're putting into their body is a huge win.
Free with in-app purchases
 4.7 Minute Workout
Free, with in-app purchases
7 minute workout app is completely free, it targets what areas you want to work on, and let's you choose what fitness level experience you are. Within the first few days my legs and abs were burning because the workouts were so effective! The app is so descriptive in what to do and easy to use. Best of all, it's only seven minutes.
There are a lot of seven-minute-workout apps out there, but this one is extremely easy to use. (If you're not familiar with the seven-minute workout challenge, it involves 12 high-intensity body-weight exercises performed for 30 seconds each with about six seconds of rest in between.) You can purchase additional seven-minute workouts through the app, too. "The theory is that you don't need a lot of time to get in a great workout. And it can be performed in your living room," says Srinath.
Need more proof that it works? The American College of Sports Medicine published a study in an issue of its Health & Fitness Journal concluding that this type of circuit training can be a "fast and efficient way to lose excess body weight and body fat." What's more, a review and meta-analysis published online in January 2019 in the British Journal of Sports Medicine revealed that while interval training and moderate-intensity continuous training, or MOD (think a long jog or bike ride where you're moderately pushing yourself), both resulted in weight loss, interval training ended up reducing participants' body fat by 28.5 percent more than MOD.
5.Nike Training Club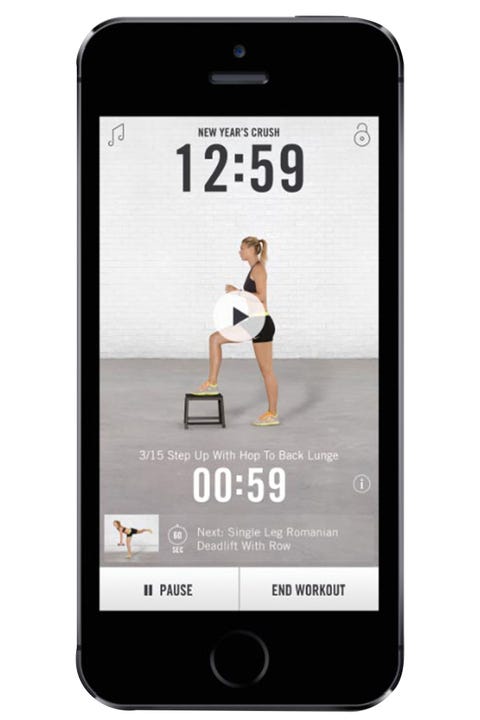 Free
This is best for the person who really does want to improve endurance and flexibility, build muscle, and better their performance. But don't let that stop you if you're new to exercise. The featured workouts, which you can easily sort by target muscle groups, workout type (strength, endurance, yoga), or duration, are suitable for various ability levels.
6. All Out Studio Workout App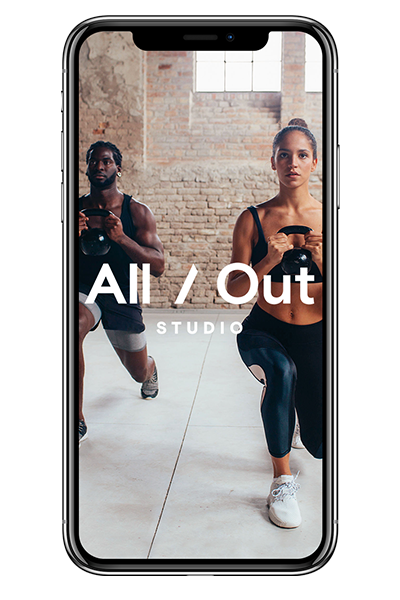 If you love home workouts, you'll get a never-ending supply of our moves plus popular programs from our friends at Women's Health, Men's Health, and Runner's World with the new All Out Studio app. Download it, and you'll have access to hundreds of workouts at every skill level, targeting every muscle in your body, from top certified trainers.
Free with in-app purchases
7.Aaptiv Workout App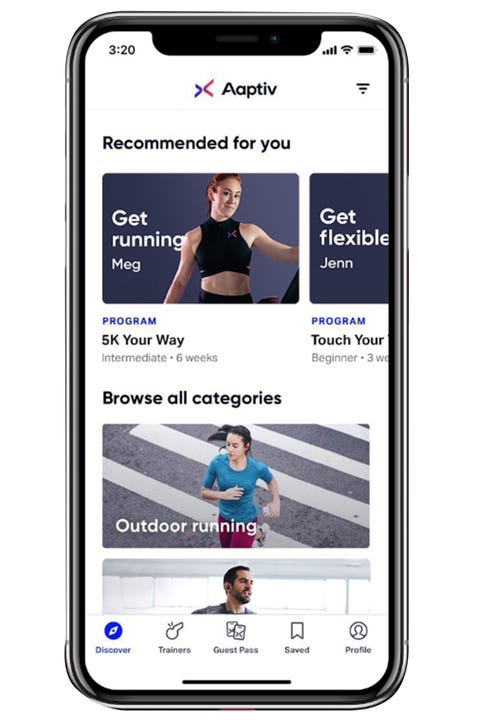 Download Aaptiv, take a quick fitness quiz about your goals, and get going. The app will set you up with workouts to do on your favorite cardio machine, at home on a yoga mat, or outside. Where this app excels: It pairs audio cues from instructors and personal trainers with songs you love—not boring, canned beats—so it's more engaging than most recorded workouts. It's basically like your favorite cycling class in the palm of your hands.
8.Jillian Michaels My Fitness Workout App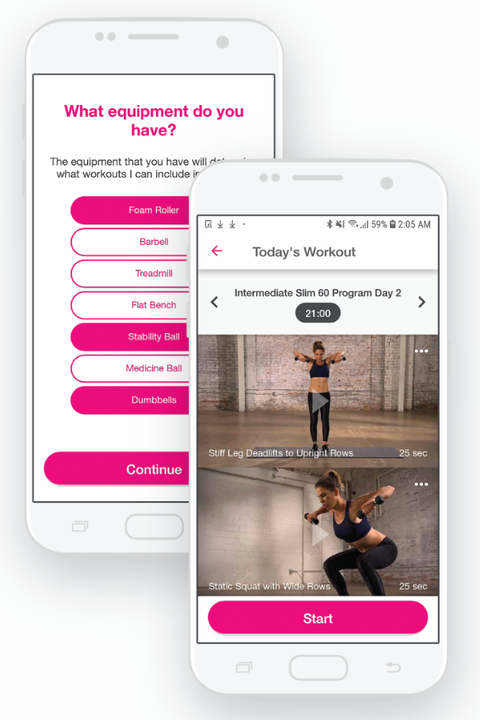 Jillian Michaels's My Fitness app offers free 7-minute workouts for beginners and advanced skill levels alike. You can choose which area to target, from abs to legs, back, and butt.
Upgrade to Premium and you'll have access to 10-, 20-, 30, and 45-minute burns.
We love that you can program the app to incorporate whatever equipment you may have at home (or not), and you can also plug in your own playlists and use the Beat Sync function adjust the beat of music to the pace of your workout.
Free with in-app purchases
9.Daily Burn Workout App
Whatever your workout of choice, Daily Burn has a class for that (the app boasts more than 1,000 workouts in all). "This app is basically your own personal trainer/fitness instructor right at your fingertips," says Jess Sander, a personal trainer at Chelsea Piers in New York City.
"It is a paid app, but you can choose more than 15 different programs ranging from HIIT to yoga.
And the app constantly updates adding new workouts and instructors." But the best part: It's super easy to sync the app to an Apple TV, Roku, or other streaming device to watch the workouts on your TV or laptop and turn your living room into a fitness studio.
Free with in-app purchases
10.TRX Workout App
The TRX suspension trainer is a great, compact piece of gear to have in your home; it takes basic bodyweight moves to new levels of difficulty.
The app (a subscription is included when you buy a TRX) boasts tons of training videos to help you dial in your workout. Every session alternates brief rest periods with intervals, usually 30 to 45 seconds.
Pick a plan that's under 20 minutes, 20 to 40 minutes, or more than 40.
You can also sync the app with your Apple Watch or other tracker, then tap to review your time, calories burned, and other stats and share them on social media.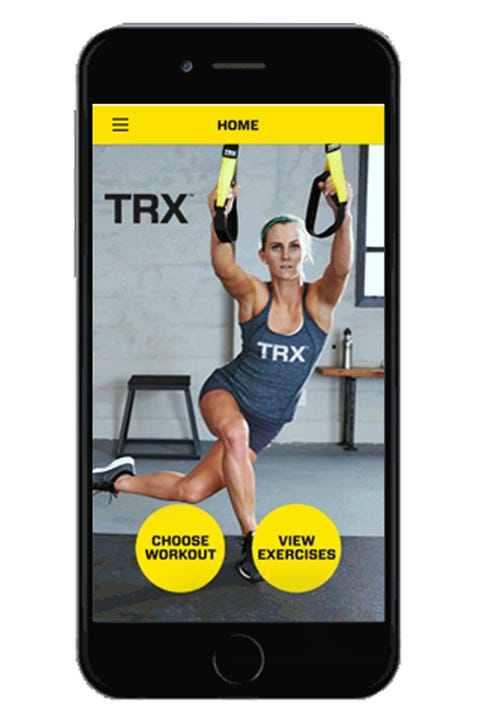 Free with in-app purchases
Other Free Fitness Apps for 2022
C25K. iOS, Android. …
FitOn. iOS, Android. …
Fitbod. iOS. …
Strava. iOS, Android—Free; in-app purchases available. …
MapMyRun. iOS, Android—Free; in-app purchases available. …
Charity Miles. iOS, Android—Free. …
Sworkit. iOS, Android—Free; in-app purchases available. …
Be. come Project.