What is water weight?
"Water weight." is any extra water being held in the body.When water builds up in the body, it can cause bloating and puffiness, especially in the abdomen, legs, and arms. Water levels can make a person's weight fluctuate by as much as 1-2Kgs in a single day.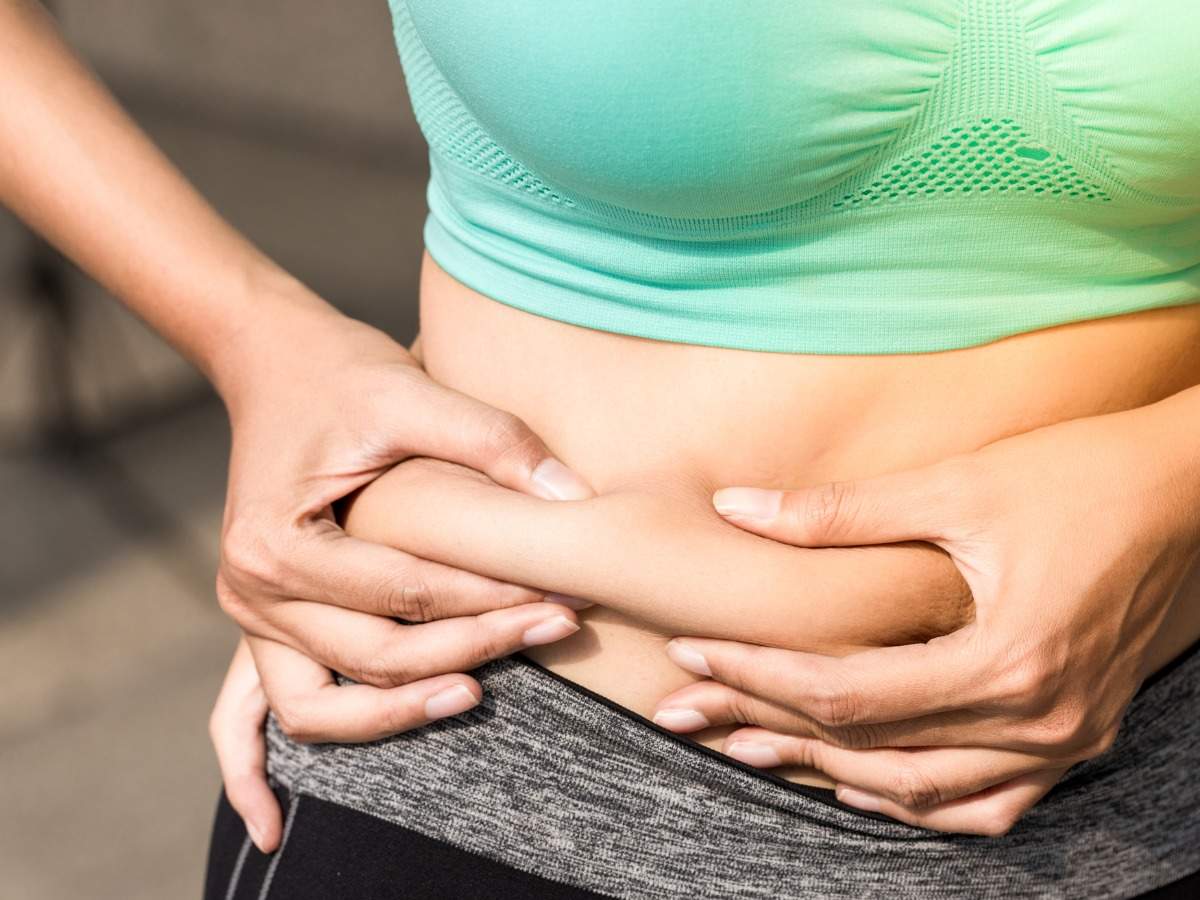 The human body consists of approximately 60% water. Water is vital in helping the body function properly and is largely responsible for dissolving nutrients and eliminating waste. When the body fails to eliminate excess water, this is referred to as water retention.
Fast facts on water weight:
Water normally makes up 50 to 60 % of an adult's total body weight. Any extra water being held in the body is referred to as "water weight."
How to measure water weight
Extra water is typically stored all over your body in the tissue or between blood vessels, and tends to pool in the extremities (fingers, toes and lower legs).New smart scales can measure your body water percentage (BWP) by sending a harmless electric current through the body (a process called bioelectric impedance analysis).
[tie_tooltip text="This article is for healthy people and athletes who wish to reduce their water weight. If you have a serious edema — swelling of your feet or arms — consult your doctor." gravity="w"]Water Weight Facts[/tie_tooltip]
What does water weight look like?
If you press on your skin and an indentation stays there for a couple of seconds, that's a sign you have water weight.
One way to check if you're retaining water is to press on swollen skin.
If there's an indention that stays for a little while, that's a sign that you could be retaining water.
What should your body water weight be?
The normal range for adult women varies between 45% and 60%.
For men, the ideal body water percentage fluctuates between 50% and 65% of the total body.
In babies, that number is much higher.
The norm is considered to be between 75% and 78%, dropping to 65% by one year of age.
Woman's % should fall between 45-60 percent, while a man's should be between 50-65 percent.
Most of Gym scales measure not only your overall weight but also the percentage of your weight that comes from fat vs. muscle, bone, and water. Known as body-fat scales, some also calculate your body mass index, or BMI, which measures your weight in relation to your height.
How long does it take for water weight to go away?
Exactly how much water weight you can expect to shed depends on a lot of factors, including your body size and composition. "I know people who were obese and lost 5Kgs in two days" on a diet, Clayton says.
He notes that the average person can expect to lose 1-3Kgs in about 3 days.
What causes water retention?
Plane flights, hormone changes, and too much salt can all cause your body to retain excess water. Your body is made up mainly of water. When your hydration level is not balanced, your body tends to hang on to that water.
Water retention is a common health issue, and can occur on a daily basis.
A number of factors can cause water weight including:
Flying in an airplane: Changes in cabin pressure and sitting for an extended period of time may cause your body to hold on to water.
Standing or sitting too long: Gravity keeps blood in your lower extremities. It's important to get up and move around often to keep blood circulating. If you have a sedentary job, schedule time to get up and walk around.
Menstrual changes and fluctuating hormones
Eating too much sodium: You may get too much sodium by using a lot of table salt or ingesting processed foods and soft drinks.
Medications: Some medications have water retention as a side effect. These include:
chemotherapy treatments
Over-the-counter (OTC) pain relievers
Blood pressure medications
Antidepressants
Weak heart: A weak heart that can't pump blood well can cause the body to retain water.
Deep vein thrombosis (DVT): Leg swelling can be caused by DVT, which is a clot in a vein.
Pregnancy: The shift in weight during pregnancy can cause the legs to retain water if you don't move around regularly.
Can persistent water retention cause complications?
Consistent water retention might be a symptom of a serious condition such as:
deep vein thrombosis
pulmonary edema, or fluid buildup inside your lungs
fibroids in women
If your body doesn't return naturally to its balanced state, you should seek medical help. Your doctor can determine if you need any of the following to relieve your water retention:
diuretics
special supplements
birth control pills
Everything You Need to Know About Water Weight or Water Retention
Side effects of Water retention or water weight
Excess water retention, also known as edema, is a different issue. Though it's usually harmless, it may be a side effect of serious medical conditions, such as heart, liver or kidney disease .
Usually, water retention may cause you to feel heavier than normal, and less nimble or active. It can also cause:
bloating
puffiness
swelling
Symptoms of water retention
Signs of Water Retention
So how does one recognize water retention in the body? It is typically first noticed because of the swelling of extremities. One indication of water retention is difficulty to lose weight despite diet efforts. The physical signs are more evident, however. Physical signs of water retention include swollen ankles and unexplained weight gain over a short period of time.
How do you tell if you are retaining water?
Symptoms of water retention can include:
bloating, especially in the abdominal area
swollen legs, feet, and ankles
puffiness of the abdomen, face, and hips
stiff joints
weight fluctuations
indentations in the skin, similar to what you see on your fingers when you've been in the bath or shower a
long time
So how much water should you be drinking daily?
Your body is always trying to achieve a healthy balance, so if you're constantly dehydrated your body tends to retain more water in an attempt to prevent water levels from becoming too low.
The National Institute of Medicine recommends about 9 cups per day for women and 13 cups per day for men.But in reality, drink water when you're thirsty (the water found in coffee and wine doesn't count, sadly 😑), when you're in hot climates, and when you're exercising.
How to lose water weight naturally
Remedies for water retention include:
1. Follow a low-salt diet
Natural foods, such as vegetables, nuts, and seeds, are very low in sodium.
Some foods can even reduce sodium levels, including bananas, avocados, and leafy vegetables.
Limit your intake of sodium to no more than 2,300 milligrams per day.
This means shopping the perimeter of the grocery store and not eating processed, packaged foods.
Try adding spices instead of salt to flavor vegetables and lean proteins.
2. Add in potassium- and magnesium-rich foods
Potassium and magnesium help maintain your body's water-electrolyte balance thus also help reduce water retention.
Potassium Rich Foods
Bananas
Avocados
Dark green leafy vegetables
Beans
Tomatoes
Magnesium-rich foods:
Dark green leafy vegetables
Nuts
Whole grains
Dark chocolate
3. Take a vitamin B-6 supplement
According to a study published in the Journal of Caring Sciences, vitamin B-6 significantly helped with premenstrual symptoms like water retention.
4. Eat your protein
Protein attracts water and keeps your body balanced.
A special protein called albumin keeps fluid in the bloodstream and prevents it from leaking out and causing swelling.
5. Keep your feet elevated
Elevating your feet can help move the water upward and away from your lower extremities.
6. Wear compression socks or leggings
Compression socks are available at athletic clothing stores and many online sites.
Compression socks are made to fit tight.
They may even feel a little uncomfortable at first.
The purpose of compression apparel is to squeeze your legs and prevent fluid from accumulating.
7. Seek your doctor's help if your problem persists
Your doctor may prescribe a diuretic medication to make you urinate more.
8. Exercise
Exercise lets the body sweat out extra water. This causes water weight to drop immediately after exercise.
Exercise stimulates blood flow and improves circulation, which can reduce fluid buildup throughout the body, especially in the legs and feet.
Exercise reduces water weight even more by burning through glycogen energy stores.
However, replacing lost fluids is vital after any physical activity to avoid dehydration.
9. Drink more water
Drinking water can actually reduce water weight.
Dehydration can make the body hold on to extra water to make up for lack of incoming water.
Water also improves kidney function, allowing excess water and sodium to be flushed out of the system.
Adults should drink around 2 liters of water a day.
Replacing sugary drinks with pure water is a great way to keep up with the body's daily water needs.
Interestingly, being well-hydrated can actually reduce water retention (25Trusted Source).
Achieving an optimal daily water intake can also be important for liver and kidney health, which may reduce water retention in the long term (26Trusted Source, 27Trusted Source).
Simply drink when you're thirsty and stop when you feel well hydrated. You should also drink slightly more in hot environments or when exercising.
You can also monitor your urine color to assess hydration. It should be light yellow or fairly clear, which is a good indicator that you're well hydrated.
10. Reduce carbohydrate intake
For every gram of glycogen you store, 3–4 grams of water may be stored with it. This explains why people experience immediate weight loss when switching to a low-carb diet, which reduces glycogen stores.
Carbs also lead to a rise in the hormone insulin, which can increase sodium retention and reabsorption of water in the kidneys .
Low-carb diets lead to a drop in insulin levels, which then leads to a loss of sodium and water from the kidneys.
Carbohydrates, or carbs, also cause the body to store extra water.
When we eat carbs, the energy that we do not use right away is stored as glycogen molecules.
Each gram (g) of glycogen comes with 3 g of water
Cutting down on carbs is a quick way to use up the glycogen stores, which means that the water weight will also be reduced.
According to the Institute of Medicine's Food and Nutrition Board, adults need at least 130 g of carbohydrates to function each day, but the average American diet includes much more than this.
Common carbs include bread, rice, and pasta.
Replacing some daily sources of carbs with high-protein foods, such as lean meats, eggs, and soy products, can reduce the buildup of water weight.
11. Water pills
Water pills can treat mild fluid retention, as prescribed by a doctor.
These pills work as diuretics, meaning they make a person urinate more often.
Urination lets the body get rid of excess water and sodium.
Water pills are not recommended for long-term use. They should always be used as instructed by a doctor to avoid dehydration or mineral deficits.
TAKEAWAY
Always Consult Your Physician First
It is helpful to prepare yourself with health information by reading and talking to friends, but always consult your doctor before taking medical action or changing your health routine.
Maintaining a healthful, low-sodium, and low-carb diet can keep water weight at bay.The American Heart Association recommend doing 2.5 hours of exercise per week. Keeping the body active can prevent fluids from building up and reduce water weight. People should be sure to stay hydrated during exercise.
Women can plan for menstruation-related fluid retention by introducing exercise and vitamin supplements into their monthly routine.